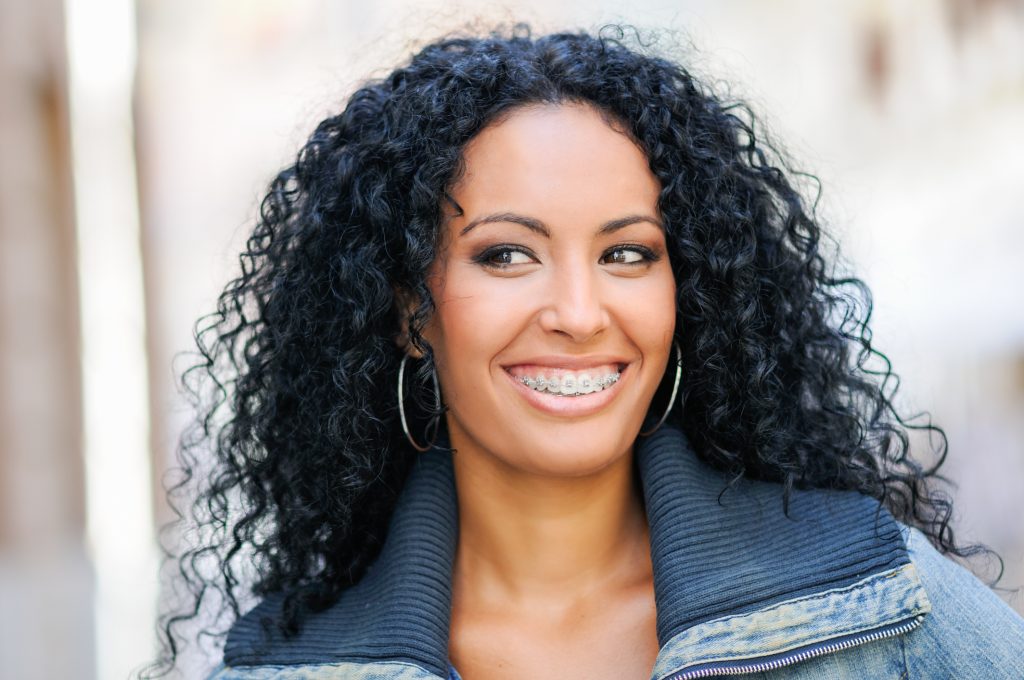 During the holiday season, it is tough to dodge a photo op. So many social gatherings to attend with our loved ones, and everyone seems to have a social media page needing new content. But if you don't have a smile you are proud of, it can be a trying time. Crooked teeth affect us all – but no matter who is in need of a perfect set of pearly whites, there are a few options on the market you can go with. The problem is… which is the better choice to fix them – the classic braces or the more inconspicuous Invisalign?
The first, and most obvious option, is to go with the tried-and-true braces. They have the most history of success, are affordable, and are almost a rite of passage for a teenager. They were silver metal back in the day but can now come in a ceramic that makes them a whole lot less noticeable. There are also colors you can choose from to create a custom look. On the downside, you still have to get them tightened every month or so and broken pieces are a hassle. But you are guaranteed a gorgeous smile as a result.
Since 1998, Invisalign's transparent tooth aligners have revolutionized the orthodontic world. This system can now straighten your teeth without wires and glued brackets, but clear, removable trays. The treatment time is generally a third of traditional braces but are more expensive and it takes a lot more discipline to maintain the strict regimen of wearing the aligners 22 hours/day (plus the additional steps it takes to clean). The option you choose really depends on your particular case.
For more information about braces, call Dr. Andrey Eng in Yorba Linda, CA at 714-779-2736 or visit www.andreyengdds.com.
Dr. Eng proudly serve patients from Yorba Linda and all surrounding areas.