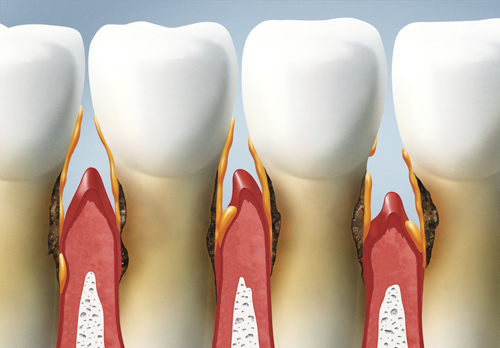 Not only is gum disease a common occurrence one will experience in our lives, but gum recession is a significant problem for many patients. Not only is it visually unpleasant, but the exposed root is subject to more rapid decay, which weakens the tooth and jeopardizes the health of your tooth going forward. Unfortunately, treatment for gum recession wasn't a pleasant experience. Traditional gum recession treatment involves taking soft tissue from the roof of the mouth and grafting it into the gum line – a procedure that is time intensive and requires significant recovery. But as time went on, an alternative method was developed – Pinhole Gum Rejuvenation, a procedure that differs from traditional recession treatment in three important ways:
No grafts, no sutures, or incisions. While the procedure is surgical in nature, it is far less invasive and virtually pain-free.
Faster recovery time. In many cases, the patient can eat normally later in the same day and resume normal activity the day after. Overall discomfort is noticeably less, as there are no uncomfortable sutures to irritate the mouth.
Quick and easy. Typically, this means less expensive to perform, with comparable results to the more involved surgical procedure.
Regardless of the cause, whether it's periodontal disease, natural aging, or aggressive brushing, the pinhole surgical technique is beneficial to getting your smile back on track. The simple, fast procedure can quickly address the recession, protect the root of the tooth and give you a nicer smile without an invasive surgery. Instead of avoiding your gum recession, get it taken care of with pinhole gum rejuvenation.
For more information about Pinhole Gum Rejuvenation, call Dr. Andrey Eng in Yorba Linda, CA at 714-779-2736 or visit www.andreyengdds.com.
Dr. Eng proudly serve patients from Yorba Linda and all surrounding areas.